Microsoft and

MSN

Arabia, the leading information portal in collaboration with Nissan Motor Egypt, announced the launch of the Messenger on the Go, an interactive online competition targeting Windows Live,

Hotmail

and MSN users.

Messenger on the Go offers a range of activities on a dedicated page for the contest where subscribers log in by logging in and using their own Hotmail.

The contestants will be presented with a 3D virtual image of the Nissan Tiida 2010, and the contestant must enter as many friends as possible in order to win the 2010 Nissan Tiida real. The winner is the contestant who will enter the largest number of friends inside the car.

Users can interact with newsletters on Windows Live and MSN Arabia. Contestants also find easy ways to send invitations to other friends with Windows Live, Facebook, Twitter and other social networks. In addition to a list on the main page of the competition show the top ten in terms of the number of friends inside the car.

The contest site will include a section displaying Nissan Tiida's car features and technical specifications in a comprehensive bulletin as well as an educational section to provide information about new Windows Live products and their features, including MSN & Hotmail and a final section for competition data and rules, as well as a countdown to the competition's homepage.

"The partnership between Microsoft, MSN Arabia and Nissan is an ideal partnership for all parties and addresses different segments of Internet users in an exciting and innovative context and we will seek more similar partnerships in the near future," said Mr. Mohammed Sayyad, General Manager, MSN Arabia.

"The Messenger on the Go is the first interactive activity designed to entertain and reward our current users and build a strong relationship with them," commented Karim Ozbekiri, Marketing and Web Director for the Middle East for Microsoft. "We are eager to launch this strong campaign in cooperation with Nissan Motor Egypt, one of the most common car companies in Egypt.
Powered by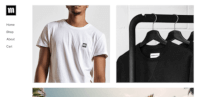 Create your own unique website with customizable templates.